Welcome to the latest edition of the Asset (r)Evolution newsletter where each week we dive into a recap of adoption and financial news in Digital Assets.
We are back from a week off and we have a lot to review. Before diving in though we have an important educational opportunity to share:
The generational wealth transfer is underway. The next generations of investors are digitally native. Among these investors, digital assets like Bitcoin and Ethereum, are seen as one of the leading opportunities to build wealth and achieve their financial life goals. Should financial advisors steward the next generation in making sound financial decisions, or turn them away because they don't believe in digital assets as an asset class, or the blockchain technology underpinning them?
Arbor Digital will be hosting a Digital Asset Education webinar on Thursday, May 18th, 2023, from 1:00-2:00 pm CT (2:00-3:00 pm ET) on Using Digital Assets to Grow AUM and Engage the Digitally Native Investor. The Investments & Wealth Institute® has accepted this webinar for 1 hour of CE credit towards the CIMA®, CPWA®, CIMC®, and RMA® certifications. It has also been approved for 1 CFP CE Credit.
You can register for the webinar here. We look forward to seeing you there!
Now, a run of the numbers.
Run of the Numbers Sponsored by Digital Asset Research
*Data Provided By: Digital Asset Research. Digital Asset Research (DAR) drives the evolution of digital asset data integrity by emphasizing quality, transparency, and accuracy in our solutions for institutional crypto businesses. We help our clients operate confidently in the crypto space by delivering trustworthy 'clean' digital asset pricing, market data, research, and expert guidance.
-as of Thursday, May 4th, 7:00pm ET
*7-Day Average
*Source: Cryptofees.info, Thursday, May 4th, 7:00 pm ET
*Fees in USD
Week in Review
On-Chain Adoption
The Bitcoin network saw an increase of 500k network addresses with a balance of BTC bringing the total to 46.25 million network addresses, a new all-time high. Daily average active addresses continue to stay in a healthy range between 750k and 950k. The daily average transaction volume (BTC) for the week was flat at 772k BTC. 7-Day average Network fees this week came in at $2m, which is highly elevated. Why?
Bitcoin achieved this historic figure due to processing more transactions in a single day than at any point in its 14-year history. Largely due to Ordinals, which contributed roughly 54% of Bitcoin's transactions on this day, and throughout the week. We have written about Ordinals and their origin story, with their root existence coming from Bitcoin network upgrades via Taproot, which is an umbrella term for three interconnected BIPs, Bitcoin Improvement Proposals, which activated simultaneously. The best resource for learning about everything Taproot comes from Chainalysis, which you can read here.
Why is this important and what does this upgrade actually do? Last week we went over one of the important pieces to the upgrade which is network privacy and censorship resistance. But what we'd like to focus on this week is the ability to create and issue new assets with only one line of code. The Taproot upgrade introduces, for the first time ever, to allow users to create and issue assets, not BTC, on the Bitcoin blockchain and the Lightening Network. Taro is an acronym for Taproot Asset Representation Overlay, meaning that without Taproot, this upgrade would not be possible. The first asset to be created? A new token standard for people to create fungible tokens on top of Bitcoin, is called BRC-20.
BRC-20 tokens were created just two months ago as an experiment, leveraging Ordinals inscriptions, and digital collectibles, to store new tokens on top of satoshis. But this is just the beginning.
As we have been mentioning since we wrote about Taproot and Taro in early 2022, these upgrades unlock completely new use cases for the Bitcoin network. Real World Assets (RWA) on-chain has been largely an Ethereum network narrative, but with this upgrade, the Bitcoin network enters the room.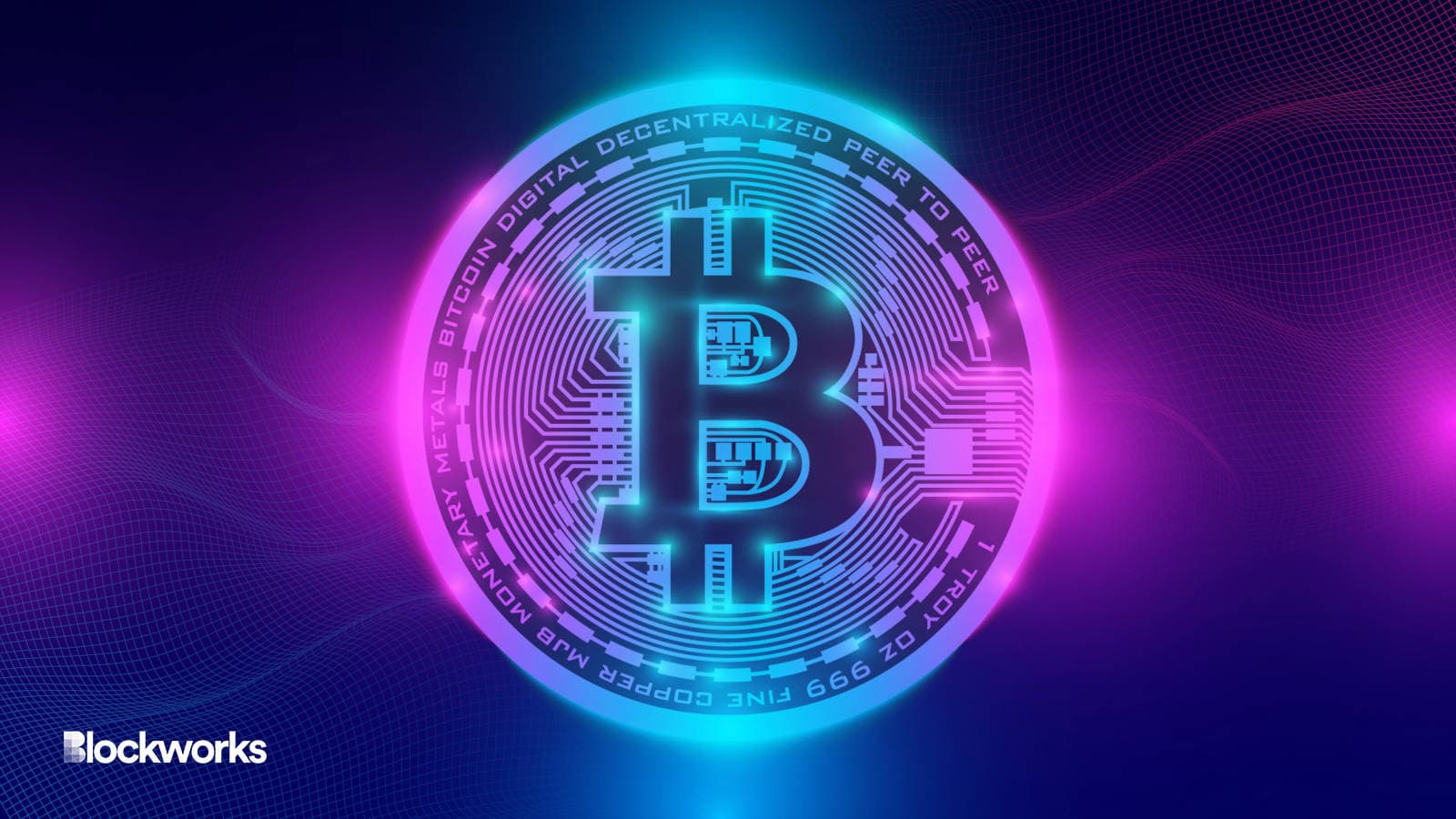 Bitcoin Just Processed More Transactions Than Ever Before
Bitcoin has blown its previous record for daily transactions, set during the 2017 bull run, out of the water.
On the Ethereum network, roughly 400k new network addresses with a balance of ETH were added this week and last week, bringing the total amount to 98.64 million network addresses, an all-time high. Daily active addresses for the week were flat at 447k. Average daily fees for the week skyrocket to over $12 million, more on this below. Transaction volume (ETH) remained in a healthy range, reaching a daily average for the week of 2.07m ETH, peaking at 3.35m ETH on Monday May 1st.
On the Ethereum network this week, Sports Illustrated is planning to launch a non-fungible token (NFT) ticketing platform built on the Polygon network. David Lane, SI Tickets' CEO, said in a press release that the goal of the marketplace from the outset was to "disrupt the primary ticket market. Blockchain is the future of ticketing, and now owners, promoters, hosts, and attendees have access to an advanced ticketing experience that transforms the antiquated barcode into engaging and collectible content," he stated. The use of NFTs as tickets to live events is one of the most agreed-upon potential mass-market use cases of Web3 technology.
Sports Illustrated Launches NFT Ticketing Platform on Polygon
Sports Illustrated's ticketing marketplace SI Tickets has developed "Box Office" in partnership with Ethereum software company ConsenSys.
Venmo and PayPal customers can now transfer digital assets to each other. In a press release, "Today, we are taking steps to make the management and movement of cryptocurrencies (crypto) for Venmo customers easy by introducing the ability to transfer crypto to friends and family in the Venmo community. Customers will also be able to transfer to a PayPal account and to external wallets and exchanges, delivering more choice and flexibility in how they move and manage their crypto. Crypto transfers will be rolling out to Venmo customers over the coming weeks starting in May 2023."
Also, in the Ethereum world, on Wednesday, Decentralized finance (DeFi) protocol Curve Finance deployed its highly anticipated native stablecoin called crvUSD on the Ethereum mainnet. It is an overcollateralized debt position similar to DAI and Aave's GHO. The key difference is in how the collateral is managed. Rather than staying in vaults in DAI's case or earning lending interest in GHO's case, collateral for Curve's stable is placed in a dynamic AMM across different price bands (similar to UniV3 ticks).
Lastly, meme coins like PEPE, WOJAK, PEEPO, and WSB coin all surged this past week contributing to the increased fee generation. WSB Coin specifically is now facing allegations of a rug pull from its community though having dropped 86% Thursday, May 4th. As a result of speculative activity picking up, Ethereum gas fees have spiked to their highest levels in 2023.
DeFi Protocol Curve Finance Deploys Native Stablecoin on Ethereum Mainnet
The deployment marks a major milestone for the public release of Curve's highly anticipated native stablecoin.
Off-Chain Happenings
The U.S. Securities and Exchange Commission (SEC) has been ordered by a U.S. court to respond to cryptocurrency exchange Coinbase's (COIN) complaint over how it applies securities laws to digital assets. The Third Circuit Court of Appeals said in a Wednesday filing that the SEC must file its response within 10 days. Coinbase may then file a response seven days thereafter.
The U.S. Securities and Exchange Commission (SEC) took one small step backwards in regulating the crypto sector on Wednesday when it erased what would have been its first formal definition of "digital asset" from its latest hedge fund rule. While the SEC had initially included the definition in its 2022 proposal to overhaul mandatory disclosures for hedge funds, the securities regulator yanked it in the final rule approved by the commissioners. The agency included a footnote to explain itself: "The commission and staff are continuing to consider this term and are not adopting 'digital assets' as part of this rule at this time," the note declared.
The U.S. House Financial Services Committee and House Agriculture Committee will put together legislation to oversee the crypto sector in the "next two months" after holding joint public hearings starting in May, said Rep. Patrick McHenry (R–N.C.), chair of the House Financial Services Committee.
Meanwhile, jurisdictions such as the European Union have approved the Markets in Crypto Assets (MiCA) law, making it the first major jurisdiction in the world to introduce a comprehensive crypto law. The EU's agreement puts the bloc in the lead on Web3 technology, McHenry told CoinDesk earlier. "Several jurisdictions are ahead of us," Lummis said, mentioning MiCA and other efforts. "We are falling way behind. These countries are telling us to catch up."
Coinbase and Gemini both launched international derivatives platforms to expand their market reach beyond the U.S. Both exchanges now offer perpetual futures contracts for Bitcoin and Ethereum to non-U.S. customers. Since their first offering in 2016 by Bitmex, perpetual futures have grown to become crypto's most popular trading product — Coinbase estimates that perps accounted for 75% of global crypto trading volume in 2022.
Financial
Digital asset markets were down this week with the total industry market cap hovering above $1.2 trillion. The price of Bitcoin (BTC) closed at $28,857.25, down 2.12% on the week, while Ethereum (ETH) closed at $1,878.01, down 1.62% on the week. Ethereum continues to be positively correlated with Bitcoin when looking at a 30-day rolling correlation, while the S&P 500 and gold continue to be uncorrelated with Bitcoin by the same metric (see correlation chart at the top of this newsletter). Total Value Locked in DeFi as tracked by DeFi Llama (in USD) was down slightly, coming in at $49.01b as of Thursday, May 4th.
Year to date, BTC is up 71.63%, ETH is up 59.03%.
Digital Asset Learning
CE Opportunity: Using Digital Assets to Grow AUM and Engage the Digitally Native Investor
Created By: Arbor Digital and DFD
Abstract: In this webinar, Arbor Digital will guide you through why engaging the digitally native next generations of investors through digital assets like Bitcoin and Ethereum is important, whether you align with or are staunchly against this emerging technology and asset class. Then, no matter which side you are on, we will share specific tactics to use digital assets to deepen relationships with an advisor's current client base, as well as, how to grow new relationships engaging this new emerging demographic of investors.
Thank you for your continued trust. Be sure to tell someone today you care about them!
---
The content presented is for information purposes only and should not be considered specific or individualized financial advice. Arbor Digital is a Division of federally registered Arbor Capital Management, Inc. (ACM) CRD # 111362. Registration does not imply a level of skill or knowledge. Past performance is no guarantee of future results. The digital asset class is speculative and has unique risks compared to traditional assets. See our regulatory disclosures or contact us for more information.
Definitions:
Network Addresses:
The sum count of unique addresses holding any amount of native units as of the end of that interval. Only native units are considered (e.g., a 0 ETH balance address with ERC-20 tokens would not be considered).
Daily Active Addresses:
The sum count of unique addresses that were active in the network (either as a recipient or originator of a ledger change) that interval. All parties in a ledger change action (recipients and originators) are counted. Individual addresses are not double-counted.