Welcome to the latest edition of the Asset (r)Evolution newsletter where each week we dive into a recap of adoption and financial news in Digital Assets.
Another week without a dull moment in crypto. Before diving in, if you are in or around Austin, TX this coming Monday, April 3rd, Arbor Digital will be presenting on the topic of Crypto Due Diligence for the Austin, TX chapter of CryptoMondays. I look forward to seeing you there!
Now, a run of the numbers.
Run of the Numbers Sponsored by Digital Asset Research
*Data Provided By: Digital Asset Research. Digital Asset Research (DAR) drives the evolution of digital asset data integrity by emphasizing quality, transparency, and accuracy in our solutions for institutional crypto businesses. We help our clients operate confidently in the crypto space by delivering trustworthy 'clean' digital asset pricing, market data, research, and expert guidance.
-as of Thursday, March 30th, 7:00 pm ET
*7-Day Average
*Source: Cryptofees.info, Thursday, March 30th, 7:00 pm ET,
*Fees in USD
Week in Review
On-Chain Adoption
On-Chain Adoption
The Bitcoin network has hit a new all-time high in network addresses with a balance of BTC bringing the total to 45.57 million network addresses, adding roughly 200k new addresses for the week. Daily active addresses continue to stay in a healthy range between 900k and 1 million for the daily average. Daily average transaction volume (BTC) for the week has continued its elevated trend posting a daily average of 1.06m. In connection, 7-Day average Network fees continue to stay elevated coming in at $848k for the week. Bitcoin's hash rate has consistently increased in 2023 and is now at an all-time high of ~350 EH/s. Increasing hash power means that miners are deploying more ASICs and may signify medium-term bullishness for the future.
We highlighted last week that bitcoin as a safe haven asset and the explosion of NFTs on the bitcoin network were leading adoption numbers. This continued with Magic Eden's new Bitcoin NFT marketplace. From Coindesk, "Magic Eden opened the door to trading inscriptions just over a week ago, on March 21, and has grown to represent a majority of Ordinals trading volume across various marketplaces that support them as of yesterday, according to a Dune dashboard created by a pseudonymous on-chain data enthusiast named Domo."
Ordinals marketplaces have now seen:

– $15.65m volume
– 38.3k trades
– 18.46k users

Several players are now established in the space – including @OrdinalsMarket_, @ordswap, @MagicEden & others

Killer dash by @domodata 🧙‍♂️https://t.co/R0yfck13GO

— Dune (@DuneAnalytics) March 30, 2023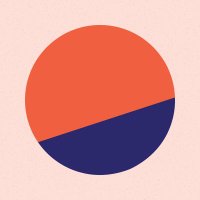 @DuneAnalytics on Twitter
"Ordinals marketplaces have now seen: - $15.65m volume - 38.3k trades - 18.46k users Several players are now established in the space - including @OrdinalsMarket_, @ordswap, @MagicEden & others Killer dash by @domodata 🧙‍♂️ https://t.co/R0yfck13GO"
Also on the Bitcoin network, as reported by The Block, Bitcoin's Lightning Network may be inching closer toward mainstream adoption, as LDK—one of the main implementations of the network—sets forth on an ambitious new roadmap to improve functionality and accessibility for users. This is important because although the lightning network functions it is still far from a finished product. To achieve its ultimate goal of helping Bitcoin achieve world adoption, "There remain substantial problems that need to be solved with UX, privacy, and scaling for non-custodial Lightning wallets," Spiral lead Steve Lee told Decrypt.
Bitcoin was born for the purpose of creating an alternative peer-to-peer monetary system with programmatic policy. The recent bank failures in the U.S. and subsequent USDC depegging alongside the SEC, FDIC, Treasury, White House, and many members of congress' crackdown on the crypto industry has illuminated Bitcoin's original purpose. The amount of Bitcoin that hasn't moved in at least 1 year is near all-time highs and the number of Bitcoin held on CEXs continues to hover at multi-year lows. This implies that many holders remain highly convicted despite the bear market and users are becoming more aware of the importance of self-custody to avoid any counterparty risks.
On the Ethereum network, roughly 500k new network addresses with a balance of ETH were added bringing the total amount to 96.61 million network addresses with a balance, an all-time high. Daily active addresses for the week were relatively flat at 510k. Average daily fees for the week trended upwards again averaging $5.49m, up from $4.62m in the previous week. Transaction volume (ETH) decreased, reaching a daily average for the week of 2.08m ETH. On the Ethereum network this week the main events were Polygon's zkEVM (zero-knowledge Ethereum Virtual Machine) launch and Matter Labs zkSync Era launch, its alpha version zkEVM. One of the founders of Ethereum, Vitalik Buterin, sent the very first transaction on Polygon's zkEVM chain.
zkEVM is important because some of the biggest criticisms of Ethereum is how slow it is and how fees can become unsustainable during high volume times. Zero-knowledge proofs are a key component in efforts to make rollups more efficient: Unlike "optimistic" rollups, zero-knowledge rollups can present proof of the validity of every transaction in a batch; the "core" protocol has to do nothing. They also take up fewer data, meaning a batch of these proofs can be processed very quickly. "zkEVM can be recognized as the 'holy grail' of blockchain scaling," Polygon's co-founder Mihailo Bjelic told Decrypt. "It offers simultaneously three very important features. The first is scalability. The second one is security. And the third one is EVM equivalency or EVM compatibility. All three are equally important."
Ethereum's next upgrade, Shanghai, got an official date for release, April 12th, 2023. This is the date when staked ETH will have the capability of being -unstaked. Many think this will put a lot of selling pressure on ETH as many who have been staking since the service went live back in 2020 may be looking to offload some, if not all, of their position. We think this is overblown as even after April 12th, not all 16 million staked ETH will be available to unstake and the upgrade has planned for a systematic wind down of staked ETH to protect against any large shocks.
Next up for Ethereum is Part 3 of the Ethereum Road Map: The Verge and The Purge. More on that next week though.
Off-Chain Happenings
CFTC Sue Binance; Opens Opportunity for Others
 On Monday morning March 27th, the CFTC filed a lawsuit against Binance. The lawsuit alleges that Binance committed multiple trading derivatives violations, including not being properly registered to offer derivatives to U.S. clients, not adequately supervising activity on its exchange, insufficient anti-money laundering (AML) and know-your-customer (KYC) controls, knowingly evading or helping U.S. clients evade regulators, and perhaps most damning: trading against its customers.
From Decrypt, "The lawsuit further claims that Binance knowingly evaded or helped U.S. clients dodge regulators—and even traded against its own customers. The CFTC claims Zhao used his own companies to engage in proprietary trading activity on Binance via 300 "house accounts" but did not disclose this activity." Something important to note that within the lawsuit the CFTC states that BTC and ETH are commodities, in direct contrast to the SEC's view that ETH is a security.
This is a big deal. Binance is the largest exchange by volume and AUM on a global scale. While their downfall wouldn't mean the end of crypto, it would be another significant blow to an industry that has already taken significant hits from poor risk management and outright fraud from bad actors. However, some see an opportunity.
Gemini, the U.S.-based crypto exchange, is reportedly looking to launch an international cryptocurrency derivatives exchange. Coinbase is also looking to capitalize on possibly launching an overseas crypto-trading platform to offer perpetual futures and is discussing the move with institutional clients. Fidelity continues to move forward with their digital asset strategy hiring for a lead in their digital asset research group.
Matt Savarese, Global Head of Strategy at Nasdaq, recently went on The Scoop podcast to outline Nasdaq's plans to soon offer crypto custody solutions, which is the first of many steps on the exchange operator's roadmap for digital assets. Nasdaq is currently waiting on approval from the New York Department of Financial Services, expected by the end of June, to begin offering custody to clients. "The next step for us is execution and liquidity services," Savarese said. "And then we build on our anti-financial crimes so we can monitor this throughout the ecosystem."
With the CFTC suing Binance and the SEC cracking down on all US-based crypto operations, another theme playing out is the crypto industry moving overseas. "100%. It's happening. People are indeed leaving," says Jason Gottlieb, a crypto-focused lawyer and partner at Morrison Cohen. Gottlieb says many of these founders are 20-something, without kids, and are able to work from anywhere. "Some of the brightest young entrepreneurs we have been saying, 'Well, forget it. I'll go to the Caymans. I'll go to Portugal. I'll go to Singapore.'"
Financial
Digital asset markets were slightly down this week with the total industry market cap hovering around  $1.1 trillion. The price of Bitcoin (BTC) closed at $27,953.95, up 3.26% on the week, while Ethereum (ETH) closed at $1,775.48, up 4.25% on the week. Year to date, BTC is up 67.88%, ETH is up 48.42%. Gold is now significantly positively correlated with Bitcoin when looking at a 30-day rolling correlation, while Ethereum continues to be positively correlated with Bitcoin by the same metric and the S&P 500 continues to be uncorrelated with Bitcoin (see chart above).
Total Value Locked in DeFi as tracked by DeFi Llama (in USD) was flat over the last 7 days hovering around $49b as of Thursday, March 30th. The top 10 DeFi TVL, verified by Digital Asset Research,  saw staked ETH continue to hit all-time highs through Lido and Coinbase in anticipation of the Shanghai upgrade.
Digital Asset Learning
Webinar: 2023 Crypto Tax Landscape
Created By: Arbor Digital and Polygon Advisory Group
Abstract: Similar to traditional finance, it is important to avoid tax pitfalls that could potentially put you and your wealth at risk and understand the opportunities in an ever-evolving tax landscape.
We understand it can be difficult to grasp the complexities, opportunities, and challenges. Whether you are a crypto power user or an average investor, we invite you to join us to gain an understanding of the current tax landscape.
Crypto Security Alert
Source: MetaMask Twitter
Wallet Address Poisoning: Meant to take advantage of users who don't pay close attention to details of their activity and transactions. General users of DeFi and crypto have been coached to check the beginning and ending characters of a wallet address to confirm transactions prior to sending. This is done to mitigate the potential of sending tokens to the wrong address. This is important because in crypto there is no recourse for erroneous transactions. There is no one to call or help get your crypto back.  Scammers know this and have developed address poisoning. Scammers will use wallet addresses generated from address generators and match the first and last characters of a potential victim's wallet address. This gets unsuspecting users to send their funds to the wrong copycat address.
What to do: Check every single character of the wallet address to ensure the funds are sent to the correct wallet. Be wary of random tokens or transactions showing up in your wallet that you don't know where they originated. A quick scan of the address via Etherscan is also a best practice.
Thank you for your continued trust. Be sure to tell someone today you care about them!
---
The content presented is for information purposes only and should not be considered specific or individualized financial advice. Arbor Digital is a Division of federally registered Arbor Capital Management, Inc. (ACM) CRD # 111362. Registration does not imply a level of skill or knowledge. Past performance is no guarantee of future results. The digital asset class is speculative and has unique risks compared to traditional assets. See our regulatory disclosures or contact us for more information.
Definitions:
Network Addresses:
The sum count of unique addresses holding any amount of native units as of the end of that interval. Only native units are considered (e.g., a 0 ETH balance address with ERC-20 tokens would not be considered).
Daily Active Addresses:
The sum count of unique addresses that were active in the network (either as a recipient or originator of a ledger change) that interval. All parties in a ledger change action (recipients and originators) are counted. Individual addresses are not double-counted.